Welcome To Alkire Creek Psychiatry

Founded in 2009 by Jorden Weiss, D.O. Alkire Creek Psychiatry is well known in the Central Ohio area for the compassionate and empathetic treatment that Dr. Weiss has delivered for nearly two decades. Trained at the renowned Menninger School of Psychiatry in Topeka Kansas, Dr. Weiss focuses on the entire person and strives to not only treat the specific problem but also restore true quality of life to his patients. He embraces many other approaches in addition to traditional therapy such as mindfulness, yoga, meditation and group sessions to compliment his treatments for a comprehensive solution for his patients.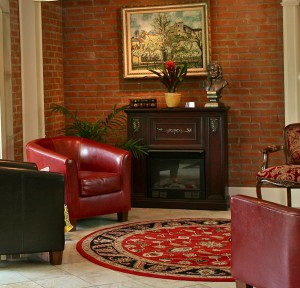 His office is located in the charming and convenient uptown of Westerville and easily accessible from all areas of central Ohio via Interstates 270, 670 and 71.
The office suite has a relaxing ambiance set in nature's woodlands with a beautiful creek running off the gorgeous deck. A true escape to tranquility. This environment was created by the Alkire team as no detail is overlooked when it comes to the experience of their patients. They have created a warm, friendly, comforting environment for all.
You will know you are someplace special from the moment you walk through the door.